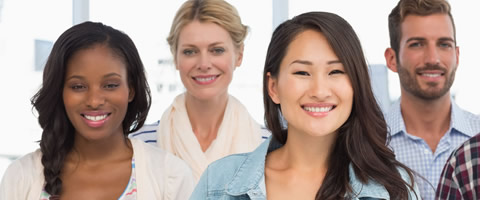 Let us be a resource for you and your family as you navigate the process of deciding on the correct addiction treatment option.
All calls are 100% confidential and completely free of charge.
Drug Treatment Columbia, Missouri
When an individual from Columbia, Missouri commits to a Drug Treatment Facility for help with their drug addiction, they will be able to have access to the camaraderie of other clients who are in the same boat and have also had problems with regards to habitual addiction. Having camaraderie in a Drug and Alcohol Rehab Center from other individuals in the same situation can allow a person to feel comfortable enough to open up and begin to work through the underlying issues that are the driving force behind their addiction. The recovering individuals taking part in the Columbia Alcohol Treatment Facility also have access to the support from the staff at the center, 24 hours a day. All of these benefits of an Alcohol Rehab in Columbia, MO can help provide the best chances for the recovering individual effectively follow through with their goal of long term recovery.
A Columbia Drug Rehab Facility also makes it possible for an individual from Columbia with a drug problem or a history of continual substance abuse to live, for a period of time, in a substance free surrounding; which can serve as a testing stage for how it feels to live in a social setting without using drugs or alcohol. An individual that has continually abused drugs for a long period of time might not even remember how to connect with others without being under the influence. After completing a quality Drug and Alcohol Rehab Program, the individual can continue with his/her life in Columbia with the ability to live a confident, prosperous life, free of addiction.
Questions? Need Help?
Call now to speak with an addiction treatment specialist who can help you find the best rehab program that fits your personal situation.
Residential • Detox • Inpatient • Outpatient • Short Term • Long Term • Low cost • Insurance • Executive • Private
---
(866) 578-7499
Alcoholics Anonymous Meetings in Columbia, Missouri
A Step Forward
Stephens Visitor Center
1215 E Broadway
Columbia, Missouri. 65201

Meeting Times
Sunday - 9:00 AM

As Bill Sees It
Unity Center
1600 W Broadway
Columbia, Missouri. 65203

Meeting Times
Wednesday - 7:00 PM

Awareness Group
Wilkes Blvd Methodist Church
702 Wilkes Blvd
Columbia, Missouri. 65201

Meeting Times
Tuesday - 7:30 PM
Friday - 7:30 PM

Beginning Meeting
Truman Va Hospital
800 Hospital Dr
Columbia, Missouri. 65201

Meeting Times
Thursday - 8:00 PM

Big Book Study
Unity Center
1600 W Broadway
Columbia, Missouri. 65203

Meeting Times
Sunday - 8:00 PM

Choices Group
Hillel Foundation
1107 University Ave
Columbia, Missouri. 65201

Meeting Times
Thursday - 8:00 PM

Columbia Group
Ocaat Club
2400 E Business Loop 70
Columbia, Missouri. 65201

Meeting Times
Sunday - 12:00 PM
Monday - 12:00 PM
Tuesday - 12:00 PM
Wednesday - 12:00 PM
Thursday - 12:00 PM
Friday - 12:00 PM
Saturday - 12:00 PM

Columbia Group 2
Ocaat Club
2400 E Business Loop 70
Columbia, Missouri. 65201

Meeting Times
Monday - 5:30 PM
Tuesday - 5:30 PM
Wednesday - 5:30 PM
Friday - 5:30 PM

Columbia Group 3
Ocaat Club
2400 E Business Loop 70
Columbia, Missouri. 65201

Meeting Times
Sunday - 8:00 PM
Monday - 8:00 PM
Tuesday - 8:00 PM
Wednesday - 8:00 PM
Thursday - 8:00 PM
Friday - 8:00 PM
Saturday - 8:00 PM

Columbia Group 4
Ocaat Club
2400 E Business Loop 70
Columbia, Missouri. 65201

Meeting Times
Saturday - 10:30 PM

Columbia Group 5
Ocaat Club
2400 E Business Loop 70
Columbia, Missouri. 65201

Meeting Times
Sunday - 10:00 AM

Gratitude Group
Unity Center
1600 W Broadway
Columbia, Missouri. 65203

Meeting Times
Saturday - 11:00 AM

Happy Hour
Russel Chapel Basement
108 E Ash
Columbia, Missouri. 65203

Meeting Times
Saturday - 7:30 PM

Last Call Group
Russel Chapel Basement
108 E Ash
Columbia, Missouri. 65203

Meeting Times
Saturday - 9:00 PM

More Than Soup Group
Salvation Army Harbor House
602 N Ann Street
Columbia, Missouri. 65201

Meeting Times
Wednesday - 7:30 PM

New Beginnings
Mccambridge Center
201 N Garth
Columbia, Missouri. 65203

Meeting Times
Monday - 6:30 PM

Out Of The Ashes
Phoenix House
607 S 5th Street
Columbia, Missouri. 65201

Meeting Times
Monday - 8:00 PM
Friday - 8:00 PM

Serenity Group
Broadway Christian Church
2601 W Broadway
Columbia, Missouri. 65203

Meeting Times
Wednesday - 8:15 PM

Sisters Of Sobriety
Community United Methodist
3301 W Broadway
Columbia, Missouri. 65203

Meeting Times
Tuesday - 6:30 PM
Thursday - 6:30 PM

Southside Center
University Hospital
1 Hospital Drive
Columbia, Missouri. 65212

Meeting Times
Sunday - 7:00 PM

Third Legacy Meeting
Rock Bridge Christian Church
301 Green Meadows Court
Columbia, Missouri. 65203

Meeting Times
Wednesday - 6:30 PM

Tradition Iii Group
Rock Bridge Christian Church
301 Green Meadows Court
Columbia, Missouri. 65203

Meeting Times
Monday - 7:30 PM
Thursday - 7:30 PM

Westside
Community United Methodist
3301 W Broadway
Columbia, Missouri. 65203

Meeting Times
Thursday - 8:00 PM

Westside Group
Community United Methodist
3301 W Broadway
Columbia, Missouri. 65203

Meeting Times
Monday - 8:00 PM

Al-Anon Family Support Group Meetings in Columbia, Missouri
Gratitude Afg
10Th & Walnut (South Door)
Columbia, Missouri.

Meeting Times
Saturday - 11:00 AM

Hope For Healing Afg
914 Southwest Blvd (Enter Through East Doors)
Columbia, Missouri.

Meeting Times
Thursday - 12:00 PM

Keep It Simple Afg
2601 West Broadway
Columbia, Missouri.

Meeting Times
Wednesday - 8:15 PM

New Hope Afg
702 Wilkes Blvd (Enter Through South Door)
Columbia, Missouri.

Meeting Times
Tuesday - 7:30 PM
Friday - 7:30 PM

Peace Of Mind Alateen (Age 10-20)
10 Th & Walnut
Columbia, Missouri.

Meeting Times
Saturday - 11:00 AM

Serenity Odat AFG
2400 Business Loop 70 East (Enter Through West Door)
Columbia, Missouri.

Meeting Times
Monday - 8:00 PM

There Is Hope AFG
204 S. 9Th St
Columbia, Missouri.

Meeting Times
Monday - 5:30 PM

Narcotics Anonymous Meetings in Columbia, Missouri
Broadway Christian Church
2601 West Broadway
Columbia, MO. 65203
Notes: Live or Die Group Non-Smoking Open

Meeting Times
Sunday - 7:30 PM
Monday - 6:00 PM
Tuesday - 6:00 PM

Fifth Street Christian Church
401 5th Street
Columbia, MO. 65202
Notes: Saturday Night Solutions Group Basic Text, Non-Smoking Open

Meeting Times
Monday - 10:00 AM
Friday - 10:00 AM

First Christian Church
10th Street & Walnut
Columbia, MO. 65202
Notes: Just for Today Group Non-Smoking Closed

Meeting Times
Monday - 7:30 PM
Tuesday - 7:00 PM
Thursday - 7:00 PM

Salvation Army Harbor House
602 North Ann Street
Columbia, MO. 65202
Notes: Saturday Night Solutions Group Basic Text, Non-Smoking Closed

Meeting Times
Saturday - 7:00 PM

The Armory
701 Ash Street
Columbia, MO. 65202
Notes: Show Me Your Recovery Group Non-Smoking Open

Meeting Times
Friday - 6:00 PM

Unity Center
1600 West Broadway
Columbia, MO. 65201
Notes: Spiritual Connections Group Non-Smoking Open

Meeting Times
Wednesday - 8:00 PM
Friday - 9:30 PM
Saturday - 9:00 PM